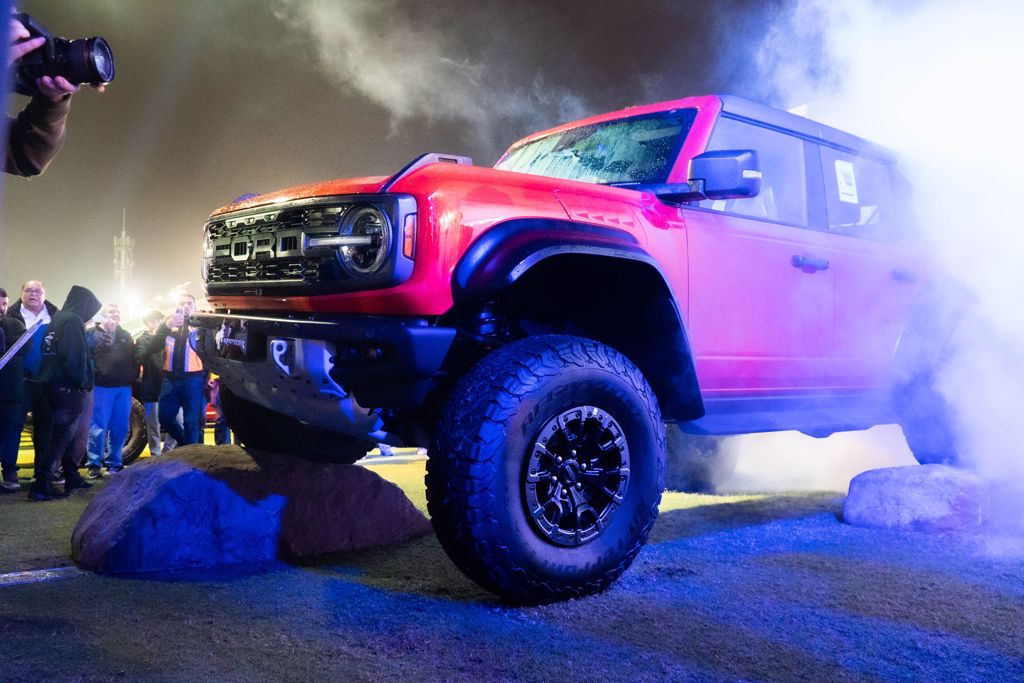 AL MANA MOTORS' BRONCO RAPTOR DELIGHTS AT QATAR CUSTOM SHOW
The Qatar Custom Show, which draws the country's most passionate automotive fans with a love for custom built vehicles, drew large audiences who were thrilled to enjoy a wide range of exhibits. Rising among them all was Al Mana Motor Company's prized, 2023 Bronco Raptor. At the Qatar Custom Show, the company chose to reveal one of its stunning new entrants to the market, and ablaze the imagination of die-hard off-road fans.
Headlining the list of SUVs with an impeccable pedigree, the stunning 2023 Bronco Raptor made its debut and confirmed Ford's dominance at the event. Qatar's ever-growing list of off-road adventurists had their attention captured by the 2023 Bronco Raptor's astounding, brutish horsepower. The vehicle packs a knockout punch with 418 Hp and 440 lb.-ft of torque, delivering sufficient power to upscale the adrenaline-fuelled expectations of the boldest thrill-seekers.
Speaking to the media Islam Ahmed – Al Mana Motors Company Showroom Manager said, " Al Mana knows our customers expect nothing less than the best from us and we in return ensure that we know our customer preferences and demands, down to the most minute detail. That is why we chose the Qatar Custom Show to reveal this amazing model. We were certain that the 2023 Bronco Raptor was going to satisfy the most ardent motorists who look for memorable off-road driving experiences. Bringing out the 2023 Bronco Raptor at the Qatar Custom Show is something we did with enormous pride. The interest that this model generated was incredible because with its 10-speed automatic transmission the vehicle is ready to take on the roughest of terrain and it has a way of asserting its own formidable leadership among any competitor. We are thrilled that so many fans interacted with the model, and we know the interest in this engineering marvel from Ford truly made a massive impression at the show".
Islam Ahmed – Al Mana Motors Company Showroom Manager went on to say that, the 2023 Bronco Raptor's suspension was born out of a collaboration between Ford Performance and Fox. The goal was to create a driving experience that delivered an uncanny similarity to the F-150 Raptor truck's position-sensitive damping design, that is uniquely tuned at the front and rear. Those who have taken the powerful 2023 Bronco Raptor out on a test drive attest to the success of this collaboration. Complete with mammoth 37-inch all terrain tires mounted on 17-inch alloy wheels, the Bronco Raptor is said to be ready to rev up and assert its dominance over Qatar's harshest terrains.
The Qatar Custom Show was held from the 5th - 7th January 2023 at Qatar Racing Club
Latest News