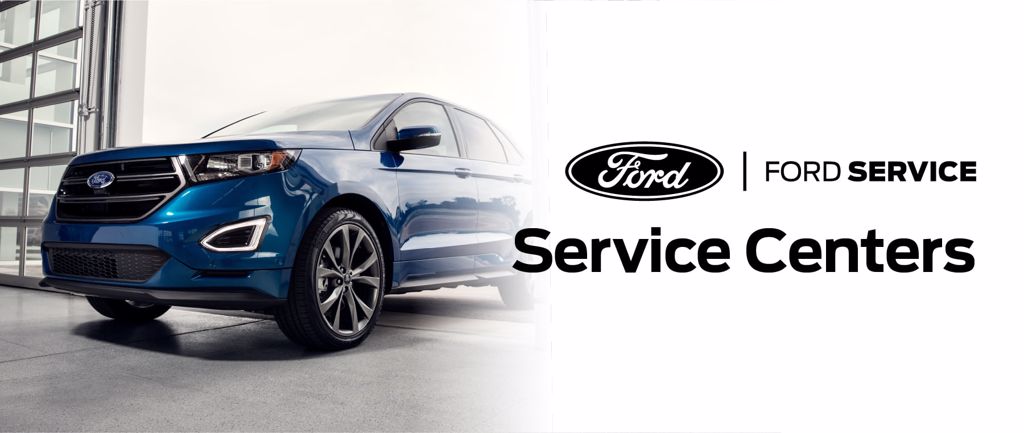 Service
Ford Motor Company and Almana Motors thank you for selecting one of our quality products. Our commitment to you and your vehicle begins with quality protection and service.
Our Service Center
At Almana Motors we are committed to investing as much care into servicing and repairing your vehicle as Ford do into building it.
Our highly skilled Ford-trained technicians will use Ford-specific tools and the latest computerized diagnostic equipment designed specifically for your Ford. We guarantee to use only original Ford parts, engineered to fit and perform perfectly with your vehicle.

Warranty
KNOW WHEN YOUR WARRANTY BEGINS
Your Warranty Start Date is the day you take delivery of your new vehicle or the day it is first put into service.
If you bought a previously owned vehicle, you are eligible for any remaining warranty coverages.
WARRANTY COVERAGE
When you're behind the wheel of a new vehicle, the last thing you need is to worry. With Ford there are no such worries to because you're covered for three years or 60,000 kilometers ... allowing you to keep your mind on more important things, like where you're driving next.
Additional or extended warranties may be available on selected models; please contact us for more information and the latest promotions.

Vehicle Maintenance
MAINTAIN YOUR VEHICLE PROPERLY
i. Your Owner Guide indicates the scheduled maintenance required for your vehicle. Proper maintenance guards against major repair expenses resulting from neglect or inadequate maintenance and help increase the value you receive when you sell or trade your vehicle.
ii. It is your responsibility to make sure that all of the scheduled maintenance is performed and that the materials used meet Ford engineering specifications. Failure to perform scheduled maintenance as specified in the Owner Guide will invalidate warranty coverage on parts affected by the lack of maintenance.
iii. At Almana Motors, our Service Center has factory-trained technicians who can perform the required maintenance using genuine Ford parts. Our dealership looks forward to meeting your every service need to maximize your satisfaction with your vehicle.
MAINTENANCE/WEAR
The New Vehicle Limited Warranty does not cover: (1) parts and labor needed to maintain the vehicle; and (2) the replacement of parts due to normal wear and tear. As the owner, you are responsible for these items.
Examples of maintenance and normal wear include but are not limited to;
oil changes
manual clutch components
oils, lubricants, other fluids
wiper blades
oil/air filters
wheel alignments and tire balancing
tire rotation
brake pad/lining and rotor/drum
cleaning/polishing •
light bulbs •
batteries
belts
paint corrosion
trim appearance
shock absorbers/struts
suspension joints and bushings

Ford Protect
Unexpected repairs can be costly – protect yourself, your vehicle and your budget.
ESP PremiumCARE – Factory-like coverage provided by Ford Motor Company and the only program backed by Ford. Enjoy your vehicle worry-free, long after your new vehicle limited warranty expires.
With more than 1,000 components covered, you're protected for covered repairs down the road
Customize a plan that's right for you with coverage terms up to 8 years or up to 300,000 km, depending on the plan you select
ESP PremiumCARE offers multiple coverage duration and kilometer options
Premium Maintenance Gives You Genuine Peace of Mind from Ford Motor Company.
Premium Maintenance from Ford Protect covers routine inspections, preventive care and replacement of normal "wear and tear" items that require periodic attention, including:
Engine Oil & Filter Changes
Multi-point Inspections
Replace Shock Absorbers
Tire Rotations
Clutch Discs
Spark Plugs
Engine Belts, Hoses, Hose Clamps
Wiper Blades
Ford Protect Plans are honored by all authorized Ford dealers in the Middle East. That means you get:
Reliable, quality service at any Ford dealership
Repairs performed by factory trained technicians, using genuine parts

Transferable Coverage
If you sell your vehicle before your Ford Extended Service Plan coverage expires, you can transfer any remaining coverage to the new owner.
Whenever you sell your vehicle, prospective buyers may have a higher degree of confidence that vehicle was properly maintained with Ford ESP, thereby improving resale value.
Contact us today and find out how to register for peace of mind protection for your vehicle

Quick Lane
Designed to provide quality repairs and convenient maintenance service for not only Ford vehicles, but for all cars, trucks, and SUVs, regardless of the make or model.
Offers time-sensitive customers the convenience of quick, while-you-wait service at competitive prices. Services include maintenance, oil & filter, tires, brakes, alignment, and suspension.
Caters to customers' desire for value, convenience and superior treatment - all delivered in a trusted setting by dedicated staff

Ford Road Assist (RSA)
Ford Road Assist provides complimentary roadside assistance to Ford retail customers. Fleet customers are not covered under the Ford Road Assist program.
Coverage period
The vehicle is covered for the length of its manufacturer warranty, regardless of any change in ownership during the covered period.
Ford provide 5 years or 100,000 km* (Whichever comes first)
*applies to 2011 and newer model year vehicles.
Services
Assistance will be provided wherever services can be delivered by land vehicle on public roads, where access is possible and permissible by local law. However, the roadside assistance services will not be provided where or when weather, security or other circumstances make the provision of the services impossible or threaten the safety of the persons or equipment intended to provide the services. Desert and off -road recoveries as well as sand and mud extraction services are not covered under this program.
Towing
Flat Tire Change
Battery Jump-Start
Fuel Delivery
Lockout Assistance
Please have the following information ready when calling Ford Road Assist:
VIN (which can be found on your Ford Road Assist card or vehicle registration card)
Registration number of your vehicle
Your exact location
Your contact telephone number
The RSA Call Center is open 24/7 with English and Arabic speakers.
Parts
Performance. Quality. Value. Just some of the reasons to choose Genuine Ford Parts. So don't take chances. Insist on the parts manufactured with over 100 years of experience. Insist on Genuine Ford Parts.
Ford Motor Company has two major brands of parts. Both choices are right.
Ford "Blue Box"
Genuine Ford parts are original equipment service parts available only through Ford Dealers. You'll hear these referred to as "blue box" parts.

Motorcraft "Red Box"
Motorcraft parts, or "red box" parts, are either original equipment or built to Ford's specifications.

Quick Quick Parts®
Want only the best Genuine Ford or Motorcraft parts? Then you want a Ford Quick Parts store, where we carry a full array of parts to get you up and running, well, quickly.
Contact Us
If you need Customer Assistance, our Customer Relationship Center is available to assist you with all your automotive needs.